Look at these tags, wouldn't they finish off your Christmas gifts a treat?
The kit includes all the materials to complete 30 Tags, YES! 30 tags
Come along and make yours at my next class, or order via my online shop to complete in the comfort of your own home.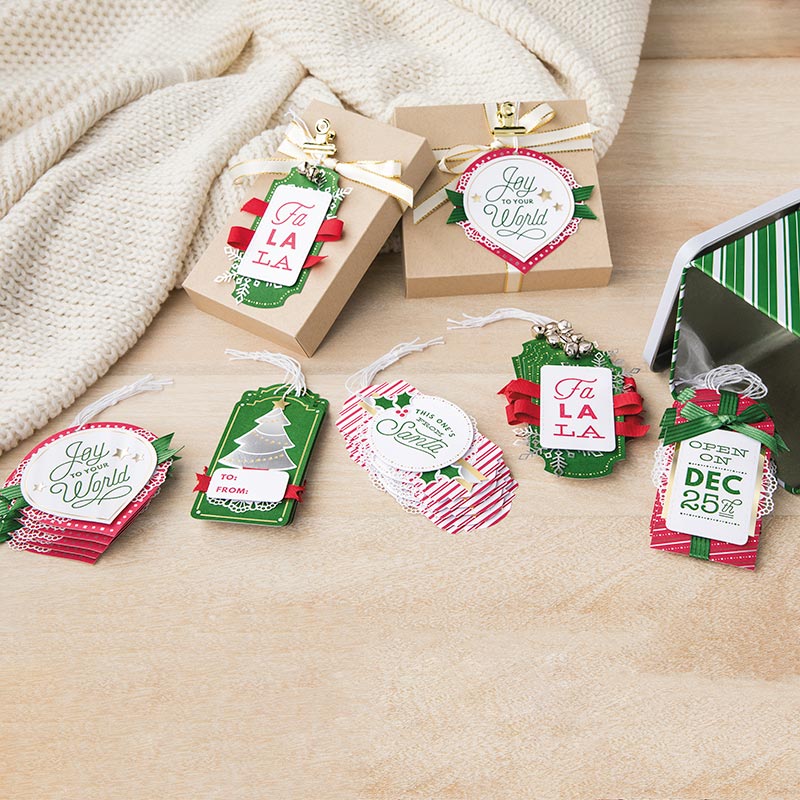 Booking is now open for my Sincerely Santa Tag Class
Give your presents in style with handmade gift tags.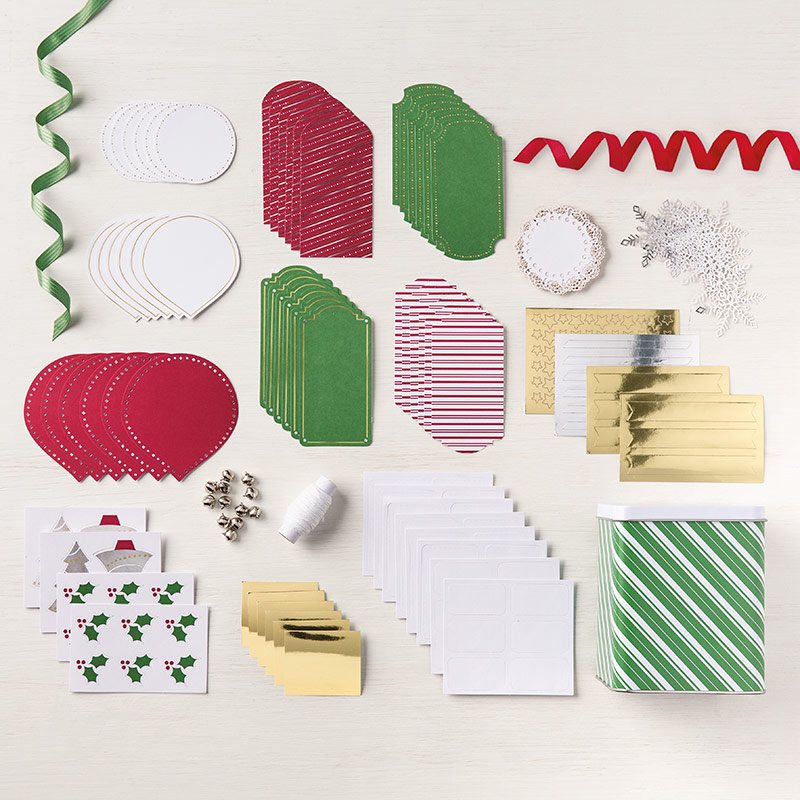 All the Details:
your kit includes:
* 30 printed tags: 6 each of 5 designs in 2 sizes, 4" x 2" (10.2 x 5.1 cm) and 3-9/16" x 3-1/4" (9 x 8.3 cm)
* Cardstock
* Gold foil
* Silver foil die-cut elements
* White Baker's Twine, 10 yards (9.1 m)
* 12 mini jingle bells
* Garden Green 3/8" (1 cm) Cotton Ribbon, 5 yards (4.6 m)
* Real Red 3/8" (1 cm) Double Stitched RIbbon, 2 yards (1.8 m)
* Printed Garden Green/white candy-striped tin, 4" x 4" x 4-3/4" (10.2 x 10.2 x 12.1 cm)
The class will be held in Hockwold, Norfolk
7-9pm on Friday 7th December
Boooking is essential to ensure I have enough kits available to everyone,
booking closes on Friday 23rd November
Class cost £20 (£10 deposit required)
I will provide tea and coffee, and sweet treats.
To book your place please call 01842 828643 or email me on
lauramackie@mail.com
Check out the video of the kit here:
Stamp set available: clear mount stamps £15.00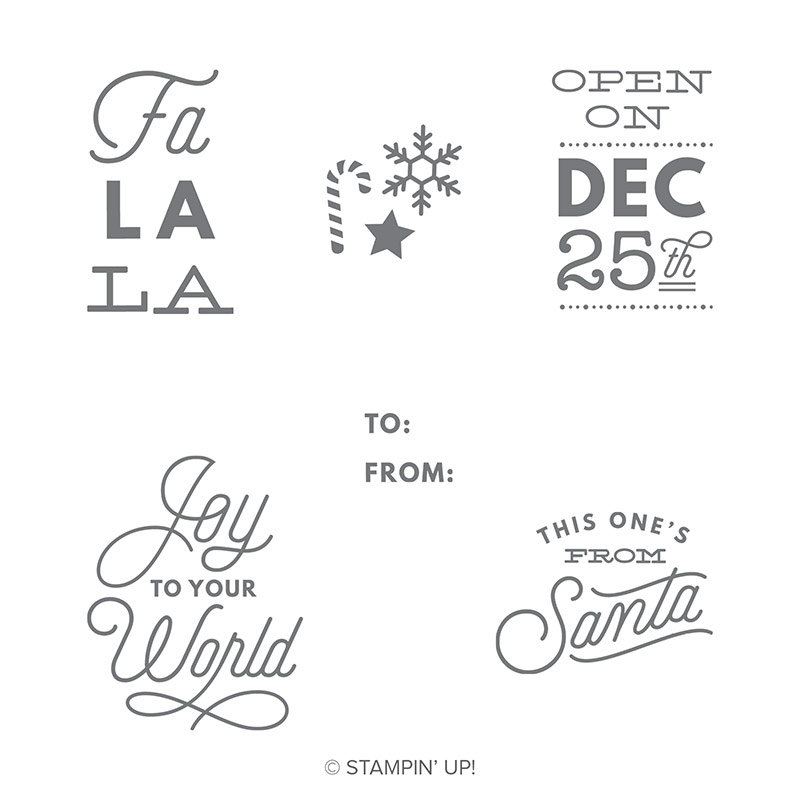 Cant make the class but love the kit??
order you own kit today to complete at home, simply click on an image below to order: orders will be delivered direct to your home or chosen address.
Don't forget to order the matching stamp set plus the ink pads and adhesives if you don't already have those in your stash - see below
Don't forget when you shop online to use my Monthly Hostess code, for a FREE extra goodie from me, this will arrive after your order and come direct from me with a hand made card... This month hostess code is
R4EHS3N9
(for orders under £150)
Thank you so much for coming by today, til next time happy craftin'